Tote Bag *La Clé*
CHF

23.00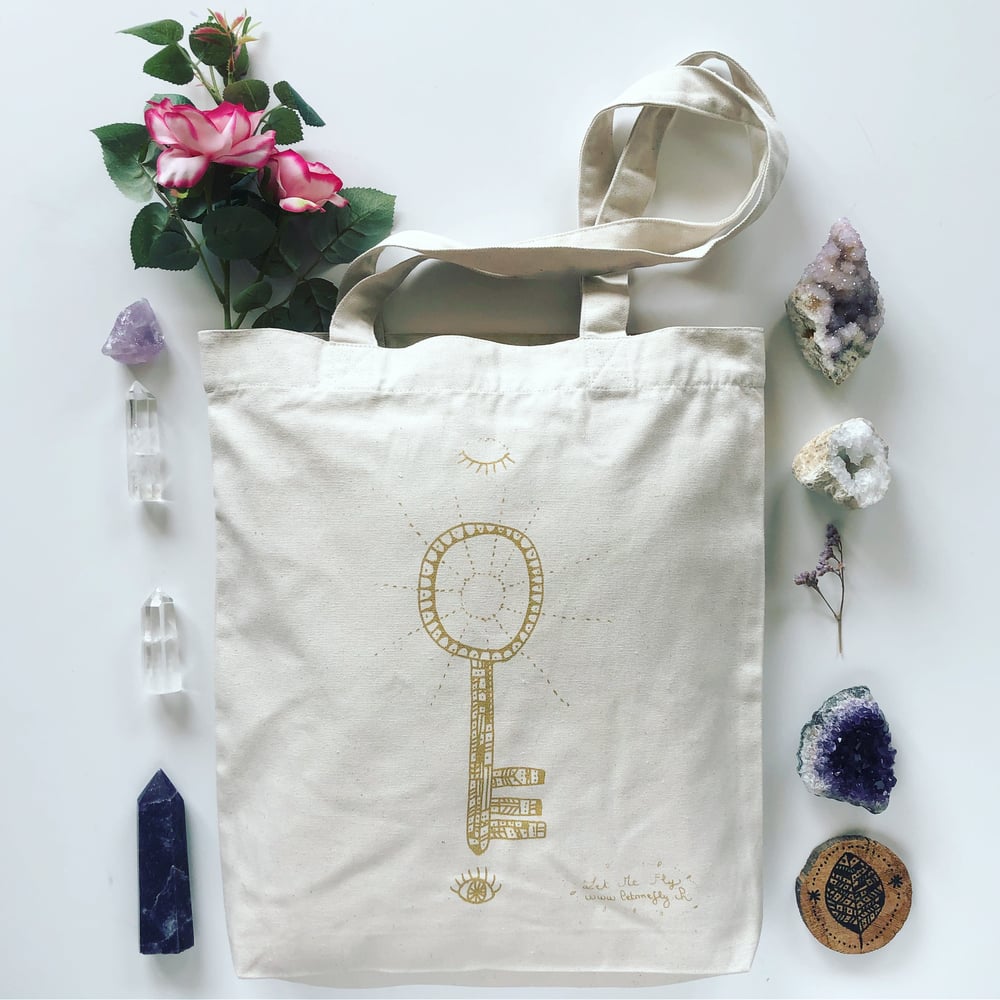 FR:
* La clé se trouve à l'intérieur de nous * 💓 🔑
Une illustration intuitive pour se rappeler la force et l'énergie qui est en chacun.e 💐
L'illustration est reproduite à la sérigraphie sur ce modèle de tote bag. Encre dorée, sans solvant. Sérigraphie par mes soins.
Matériaux:
FOURRE-TOUT EN TOILE
Bords hauts du sac finition rentrée pour plus de solidité et pour une finition qualitative
Longues anses avec croix de renforcement
Coutures sur le bas du sac pour créer du volume
SHELL: TOILE, 80% COTON RECYCLÉ,
20% POLYESTER RECYCLÉ, 300 G/M² d'épaisseur.
Certifications:
> Global Recycled Standard
> Vegan
> Fair Wear: The FAIR WEAR FOUNDATION (FWF) is an international verification initiative to improve working conditions around the world.
> OEKO-TEX Standard 100
EN:
An intuitive illustration to remember the strength and energy that is in everyone 💐
An illustration reproduced in screen printing on this tote bag model. Golden ink, solvent free.
Silkscreen by me.
Materials:
TOTE BAG
High edges of the bag with tucked-in finish for more solidity and for a qualitative finish
Long handles with reinforcement crosses
Seams on the bottom of the bag to create volume
SHELL: CANVAS, 80% RECYCLED COTTON,
20% RECYCLED POLYESTER, 300 G/M² thick.
Certificates:
> Global Recycled Standard
> Vegan
> Fair Wear: The FAIR WEAR FOUNDATION (FWF) is an international verification initiative to improve working conditions around the world.
> OEKO-TEX Standard 100