Gym Bag *Sun & Moon*
CHF

23.00
Sold out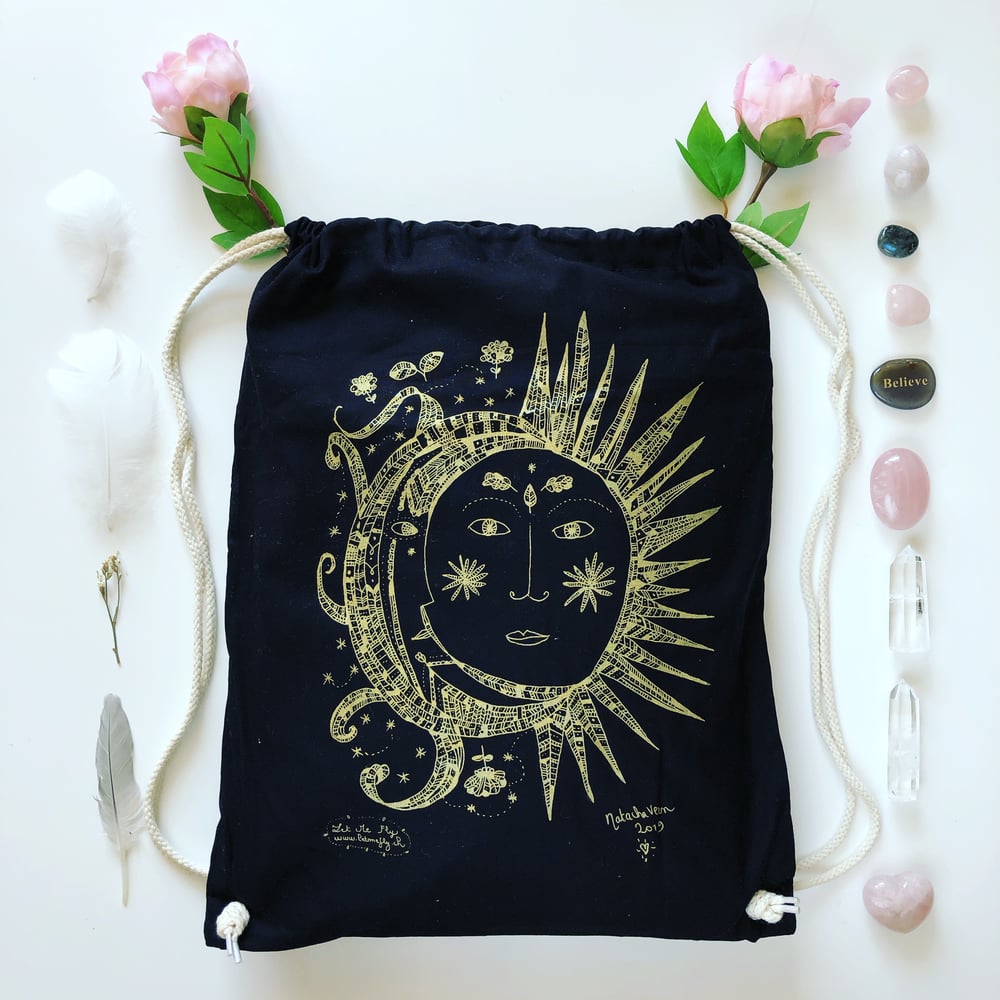 FR:
Un Gym Bag 100% coton noir, avec une illustration de la lune en osmose avec le soleil, illustrée et imprimée à la sérigraphie, à l'encre dorée.
Taille : 38 x 42 cm
Cette illustration a une symbolique forte, l'amour pour la nature, la communication et communion des éléments entre eux, et notre présence en tant qu'acteur et spectateur de la beauté que la nature et la vie est capable de créer.
J'illustre toutes mes illustrations à la main, à l'encre de chine puis je les reproduis à la sérigraphie, à mon atelier.
Je choisis mes textiles avec soin pour proposer des articles de qualité qui durent dans le temps.
EN:
A black gym bag 100% cotton with an illustration of the Sun and the Moon together printed in gold.
Size : 38 x 42 cm
This illustration has a strong symbolism, the love for nature, the communication and the communion of the elements between them, and our presence as an actor and spectator of the beauty that nature and life is able to create.
I illustrate all my illustrations by hand, with Chinese ink and then I reproduce by screen-printing, in my atelier. I choose my textiles carefully to offer quality items that last over time.
©Natacha Veen 2019